Process Engineering, Design, Optimisation and Commissioning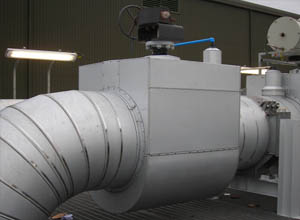 20 December 2017
Specialist drafting completed for a local fabrication firm. Following a rush of fabrication orders before the end of the year a local sheet metal fabricator needed additional design and drafting services for CNC machines and laser cutting. By providing a diverse range of design solutions and document management Dextrait delivered over 430 drawings in 6 weeks. Contact Dextrait for design solutions.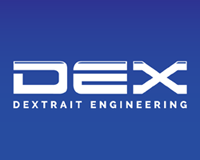 24 August 2017
Dextrait completes a Hazard Identification Workshop for a Bauxite miner in the South West. As the demand for Bauxite increases a local miner is progressing with the expansion of a transport corridor and storage facility for an additional 2.5 Million tonnes per year of export capacity. Incorporating, road, rail, port infrastructure, numerous stakeholders and existing operations the Hazards must be identified and addressed to enable a successful and safe project. Services included facilitating a workshop with over 15 participants from diverse backgrounds, hazard analysis and reporting.
29 June 2017
Mike Kevan presents at the Energy and Mines Australia Summit in June 2017. With renewable energy and storage solutions becoming a reality in mining Mike presented the findings from a wind turbine a d battery storage solution for a coastal mining operation. If you need renewable energy in mining then contact Dextrait.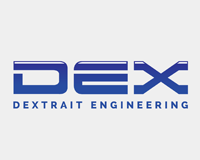 01 May 2017
Dextrait Engineering Services welcomes Edmond Kua to the team. Edmond has joined as the Business Development Manager.
An accomplished process engineer with a well-diversified background in all stages of Greenfield and Brownfield engineering projects in the Mining Industry. Detail driven with outstanding communication skills and exceptional problem solving capabilities honed while working abroad and in various work environments in Australia. Edmond has complimented his project experience with a Masters of Finance to provide a unique insight in to the commercial aspects of projects and operations.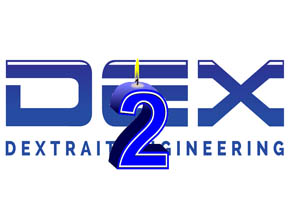 04 April 2017
Dextrait Celebrates a successful second year in operation. Following two years of continuous operations Dextrait is looking to expand and increase the range of services to the Industry. Contact us for Process Engineering Services, Project Engineering Services, Commissioning Services, Metallurgical Testwork Management, Mechanical Design, HAZOP Facilitation, Safety and Risk Management Services, SWOT and Financial Analysis.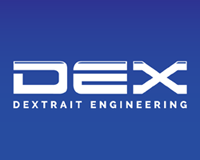 15 December 2016
Dextrait completes the Enhanced Feasibility study for a private Mineral Sands company seeking funding for a new project in the Mid West region of Western Australia. Previous revisions of the Definitive Feasibility study were out of date particularly the capital and operating cost estimates. With new equipment pricing and updated rates the study was brought up to date and re issued.
05 July 2016
Dextrait completes a Pre-Feasibility Study (PFS) into material handling in South East Asia. A Mineral Sands client is looking to South East Asia to refine and distribute their range of products.
Using basic 3D Models, a number of South East Asian engineering consultants and drafting services from India Dextrait was able to provide a substantial cost saving for the Pre-Feasibility Study.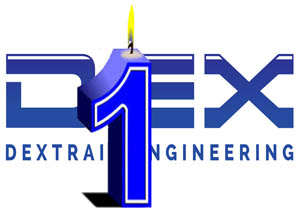 04 April 2016
Dextrait Celebrates a successful first year in operation. The team at Dextrait would like to than the many clients in in the Mineral Sands, Base Metals and Iron Ore sectors that have supported us in the first year as Dextrait Engineering Services. We look forward to many more productive years.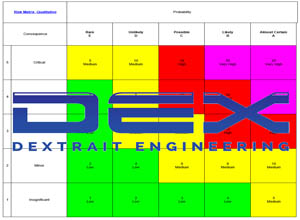 20 December 2015
Dextrait provides the facilitation services and mining industry experience to revise the Project Risk Register for a startup mining company. With the new activities brought about by in-fill drilling, bulk sampling and testwork the company annual risk review needed another level of facilitation. Completed over two days the Risk Workshop added operational and project items to the enterprise risk register.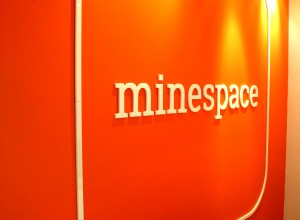 12 June 2015
Dextrait Engineering Services moves to West Perth
Dextrait has moved offices and joined the West Perth mining scene at Level 1 1292  Hay St, West Perth to share the same floor as the MineSpace. The MineSpace initiative is a new co-working environment now open on the bustling Hay Street café strip in the mining hub of West Perth. MineSpace currently houses a mix of industry and world class research institutions including CODES (The Centre of Ore Deposit and Exploration Studies), and the CSIRO. Dextrait will provide a range of engineering services to the research, exploration and project development groups and also use the MineSpace facility to access different sectors of the industry and collaborate on new projects and ideas.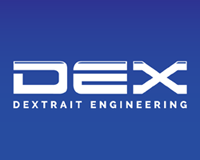 14 May 2015
Dextrait Engineering Services Launches a New Website
Dextrait Engineering Services is pleased to announce the launch of our brand new website.  We have worked hard to create a functional site that showcases what we are all about and is also easy for clients and site visitors to use. The website highlights the new direction of the company focusing on design, optimisation and commissioning. Dextrait also offers the design, drafting and generation of attributable Piping and Instrumentation Diagrams that can generate Equipment Lists, Line Lists, Valve Lists and other attributable item lists directly from the diagram.
Dextrait can provide a suite of services from studies to commissioning and handover to ensure an optimal solution for your project.
Our comprehensive suite of services includes…
Process Engineering

Metallurgical Testwork Management

Project Engineering

Attributable Piping and Instrumentation Diagrams

Equipment, Line, Valve and Special Items Lists

Feasibility studies

Estimating & scheduling

Project cost reporting & analysis

Drafting & CAD design Coordination
Read on to discover the expertise we can offer.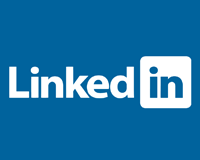 27 April 2015
DEX Joins LinkedIn
Dextrait Engineering Services is pleased to announce the launch of Dextrait on LinkedIn. This company page will be used to distribute updates and event information as it becomes available. Dextrait Engineering Services, a dynamic engineering company, specialising in Process Engineering, Mechanical Design, Circuit Optimisation and Commissioning. Come and see us on LinkedIn.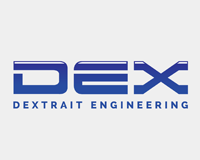 25 March 2015
Dextrait Engineering Services begins operations
Dextrait Engineering Services has officially been incorporated and will begin operations in April. The management of Cubeular Consulting will be moving to the new entity which better reflects the new direction of the group focusing on design, optimisation and commissioning.
 © Copyright 2015. Dextrait Engineering Services Pty Ltd. All rights reserved