Process Engineering, Design, Optimisation and Commissioning
June 12, 2015
Dextrait Engineering Services moves to West Perth
Dextrait has moved offices and joined the West Perth mining scene at Level 1 1292  Hay St, West Perth to share the same floor as the MineSpace. The MineSpace initiative is a new co-working environment now open on the bustling Hay Street café strip in the mining hub of West Perth. MineSpace currently houses a mix of industry and world class research institutions including CODES (The Centre of Ore Deposit and Exploration Studies), and the CSIRO. Dextrait will provide a range of engineering services to the research, exploration and project development groups and also use the MineSpace facility to access different sectors of the industry and collaborate on new projects and ideas.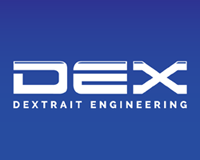 May 14, 2015
Dextrait Engineering Services Launches a New Website
Dextrait Engineering Services is pleased to announce the launch of our brand new website.  We have worked hard to create a functional site that showcases what we are all about and is also easy for clients and site visitors to use. The website highlights the new direction of the company focusing on design, optimisation and commissioning. Dextrait also offers the design, drafting and generation of attributable Piping and Instrumentation Diagrams that can generate Equipment Lists, Line Lists, Valve Lists and other attributable item lists directly from the diagram.
Dextrait can provide a suite of services from studies to commissioning and handover to ensure an optimal solution for your project.
Our comprehensive suite of services includes…
Process Engineering

Metallurgical Testwork Management

Project Engineering

Attributable Piping and Instrumentation Diagrams

Equipment, Line, Valve and Special Items Lists

Feasibility studies

Estimating & scheduling

Project cost reporting & analysis

Drafting & CAD design Coordination
Read on to discover the expertise we can offer.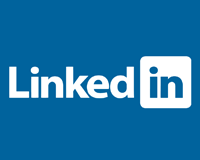 April 27, 2015
DEX Joins LinkedIn
Dextrait Engineering Services is pleased to announce the launch of Dextrait on LinkedIn. This company page will be used to distribute updates and event information as it becomes available. Dextrait Engineering Services, a dynamic engineering company, specialising in Process Engineering, Mechanical Design, Circuit Optimisation and Commissioning. Come and see us on LinkedIn.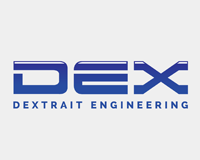 March 25, 2015
Dextrait Engineering Services begins operations
Dextrait Engineering Services has officially been incorporated and will begin operations in April. The management of Cubeular Consulting will be moving to the new entity which better reflects the new direction of the group focusing on design, optimisation and commissioning.
 © Copyright 2015. Dextrait Engineering Services Pty Ltd. All rights reserved